Taylor Glaze Represents MasTec Network Solutions in their Recent Commitment of Office and Warehouse Space
PRESS RELEASE
September 9, 2020
Taylor Glaze Represents MasTec Network Solutions in their Recent Commitment of Office and Warehouse Space
Taylor Glaze Vice President with NAI Chase Commercial Birmingham Represents MasTec Network Solutions in their recent lease commitment to occupy office space in the Birmingham, AL, and a warehouse location in Pelham, AL, for a total of 26,929 SF.
BIRMINGHAM, AL – September 9, 2020 – NAI Chase Commercial, a member of the world's premier managed network of commercial real estate firms NAI Global, announced today that it represented    MasTec Network Solutions in their lease of 11,929 SF office space,  located at 2189 Parkway Lake Drive, Birmingham, AL and 15,000 SF of warehouse space located at 302 Business Center Drive, Pelham, AL  35244, Adam Eason with EGS, Inc. represented the Landlord of the warehouse property.
MasTec will be vacating their current location at 3500 Pelham Parkway, Pelham, AL.
"MasTec was looking to change the way they operationally handled the Birmingham market, while staying in a relatively close proximity to their client base.  We were able to locate an office building that could house their space requirement with a warehouse location that was close by", said Taylor Glaze Vice President of NAI.
Taylor specializes in Office, Industrial and Medical Properties. Taylor is also NAI Business Director within the NAI system for the Birmingham territory, which includes the entire Birmingham metropolitan area as well as Cullman, Tuscaloosa, and Montgomery.  Taylor is responsible for oversight on all NAI transactions providing status reports and direct interface with NAI Global.
About NAI Chase Commercial
NAI CHASECOMMERCIAL, an Accredited Management Organization with its professional staff of real estate brokers with offices in Huntsville and Birmingham, Alabama provides Retail Office and Industrial Commercial Property Brokerage, Leasing and Sales, Commercial Property Development, Commercial Property Management, Investment Property Brokerage, Construction Management Consulting, and Building Renovation Services. For more information on NAI Chase Commercial, please visit www.chasecommercial.com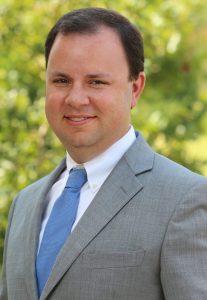 Taylor Glaze
Director, Corporate Services
Mobile: 205.222.5919 I Direct: 205.201.7308
glazet@chasecommercial.com