Taylor Glaze Represents Grandview Medical Center in Suburban Office Space
PRESS RELEASE
June 18, 2019
Taylor Glaze Represents Grandview Medical Center in Suburban Office Space
BIRMINGHAM, AL – June 18, 2019 – NAI Chase Commercial, a member of the world's premier managed network of commercial real estate firms NAI Global, announced today that Taylor Glaze Vice President with NAI Chase Commercial Birmingham Represented Grandview Medical Center in a long term lease of their 16,701 SF office in the Grandview II Building, located at 3595 Grandview Parkway Drive, Birmingham, AL 35243.  Grandview Medical Center office will be  used for residency program and a variety of back office roles.
The space is currently occupied by Iberia Bank. However, Iberia Bank will be relocating to a building in International Park.
Grandview Medical Center chose Grandview Building II, due to proximity of the building to the hospital, as well as meeting all of the needs for a variety of different uses.  This lease fills are large block of space that otherwise may have been vacant at the end of Iberia's lease, said Taylor Glaze Vice President of NAI.
Taylor specializes in Medical Office and Industrial Properties. Taylor is also NAI Business Director within the NAI system for the Birmingham territory, which includes the entire Birmingham metropolitan area as well as Cullman, Tuscaloosa, and Montgomery.  Taylor is responsible for oversight on all NAI transactions providing status reports and direct interface with NAI Global on a monthly, prescribed time basis.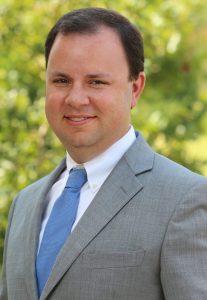 Taylor Glaze
Director, Corporate Services
Mobile: 205.222.5919 I Direct: 205.201.7308
glazet@chasecommercial.com