NAI Chase Commercial in Partnership with B.​ Riley Real Estate and NAI Global Represents $25,000,000 Sale of 1815 Remington Trail, Huntsville, AL
PRESS RELEASE Huntsville, AL – August 5, 2021
NAI Chase Commercial in partnership with B.​ Riley Real Estate and NAI Global Represents $25,000,000 Sale of 1815 Remington Trail in Huntsville, AL on Behalf of Remington Arms Company
Huntsville, AL July 9, 2021 – NAI Chase Commercial Realty, an office of NAI Global, a leading global commercial real estate brokerage firm, announced today that it represented the sale of the former Remington facility located at 1815 Remington Trail in Huntsville, Alabama.
"We're honoured to be a part of such a significant real estate transaction in the Huntsville market.   Working with national professionals at B. Riley and NAI Global, coupled with our talented internal team", said Douglas A. McCullough, Vice President Brokerage of NAI Chase Commercial.   "The sale of the Remington facility is the latest of several major transactions we've assisted with recently in and around the Huntsville area, demonstrating a clear demand for commercial space in the region. The sale was part of the Remington bankruptcy sale and involves a Purchaser group with interest in filling the facility with new industry in our area.  We look forward to helping the new Purchaser in any way with the phase two opportunity of this project."
This facility is a 112-acre, three-building office and manufacturing campus in Huntsville, AL.​ The facility includes a 553,868 SF manufacturing plant and two office/laboratory buildings totaling 242,514 SF.​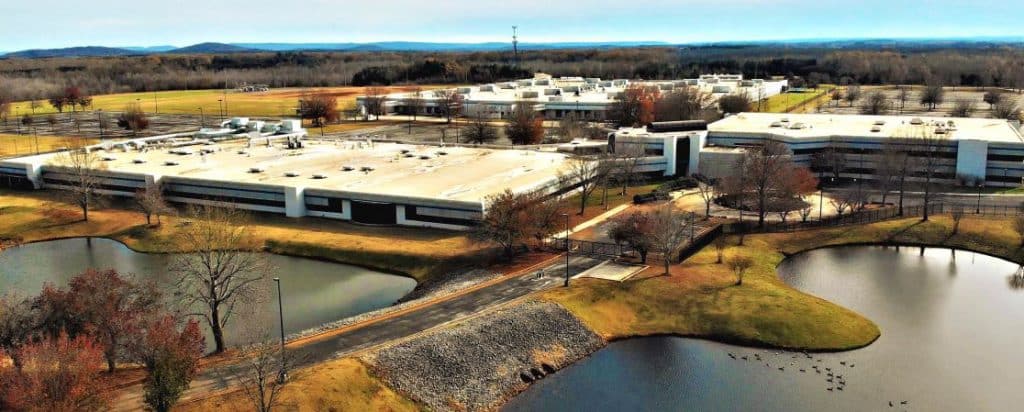 ABOUT NAI CHASE COMMERCIAL

NAI CHASE COMMERCIAL, an Accredited Management Organization with its professional staff of real estate brokers with offices in Huntsville and Birmingham, Alabama provides Retail, Office and Industrial Commercial Property Brokerage, Leasing and Sales, Commercial Property Development, Commercial Property Management, Investment Property Brokerage, Construction Management Consulting, and Building Renovation Services. For more information on NAI Chase Commercial, please visit www.chasecommercial
ABOUT NAI GLOBAL
NAI Global is a leading global commercial real estate brokerage firm. NAI Global offices are leaders in their local markets and work in unison to provide clients with exceptional solutions to their commercial real estate needs. NAI Global has more than 375 offices strategically located throughout North America, Latin America, Europe, Africa, and Asia Pacific, with over 6,700 local market professionals, managing in excess of over 1.15 billion square feet of property.  Annually, NAI Global completes in excess of $20 billion in commercial real estate transactions throughout the world.
NAI Global provides a complete range of corporate and institutional real estate services, including brokerage and leasing, property and facilities management, real estate investment and capital market services, due diligence, global supply chain and logistics consulting and related advisory services.
To learn more, visit www.naiglobal.com or www.naiglobalnewslink.com